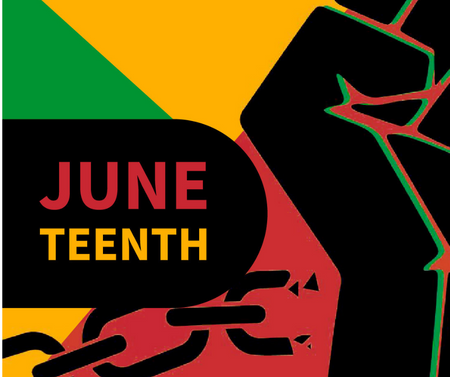 On June 19th, 1865--over three years after the Emancipation Proclamation, and about two months after the end of the Civil War and the assassination of President Abraham Lincoln--Major General Gordon Granger arrived in Texas to take command of the troops in Galveston.

By General Order Number 3, which was read by Granger several times in several locations, the people of Texas were informed that any and all enslaved persons--both in that state and across the nation--were now free. This day is today celebrated as the end of slavery in the United States, and we call this day Juneteenth.

It would have been nice if Juneteenth had been the beginning of our ability to ..."secure the blessing of liberty to ourselves and our posterity." Sadly, it would be another century before Black men and women would fully begin to collectively advance themselves. We would spend much of that first century fending for our lives, let alone realizing the "American Dream."

But in the midst of that fending, and when those advances did come, they usually arrived under the guise of economic empowerment.

From CJ Walker to George Washington Carver; from the Freedom Towns to the Great Migration; from Black Wall Street to the Harlem Renaissance; advances in the Black community have almost always come through our resilience and our zeal for creativity and perseverance in business and entrepreneurship.

As providers of goods and services to our own people within our own community, in the tradition of those to come before us, True Laundry is proud to commemorate and celebrate the Juneteenth holiday alongside all of our brothers and sisters.

Our ancestors walked out of bondage with nothing but the things that we personally owned, and we built a life for ourselves in spite of the setbacks. Therefore, in these turbulent times, may Juneteenth serve as a reminder to us all to never cease to create; and to never cease to persevere.