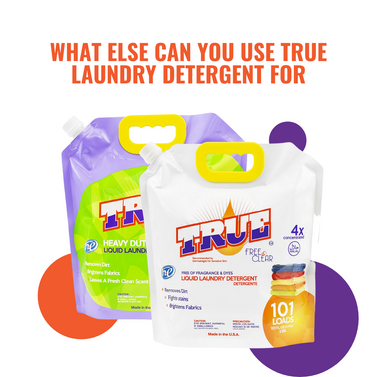 True Detergent is NOT your ordinary laundry detergent!
You might be thinking... What else can I possibly use this Amazing Detergent for? Well, if we can use Vinegar, Baking Soda, Windex, and other household items for multiple purposes, then why not Laundry Detergent?
True Detergent can be for more than just cleaning dirty clothes!
Maximize your True Detergent by using it to:
Mop your floor
Clean your car
Remove carpet and upholstery stains
Clean your kitchen appliances and oven racks
Unclog your drain or garbage disposal
Tackle bathroom scum
Make your own hand soap
Clean toys
We're certain that there are more cleaning hacks that we have not uncovered, so let us know if you have discovered some!
And don't forget to load up on your
True Detergent
today!