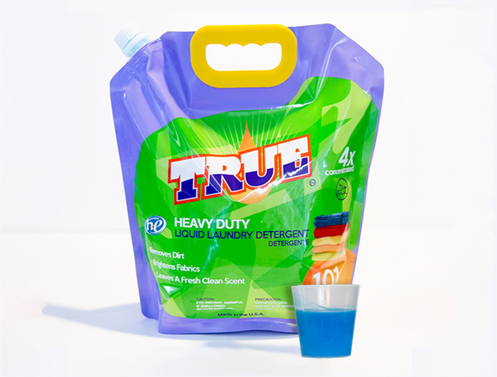 Introducing New True Smart Pouch Packaging for Our Detergents
True Laundry Detergent is suitable for the entire family, can be used on all washable natural & synthetic fabric, and is effective in all water temperatures. True delivers a deep-down clean that removes sports odors, especially sweat. Your beloved True Scent is now available in a revolutionary True Smart Pouch that uses 60% less packaging!

True Smart Pouch packaging makes your laundry detergent more convenient to store and really easy to use; just pour it from the pouch into an empty True bottle or use it directly from the pouch using the included measuring cup. Enjoy the same great cleaning performance from innovative packaging.