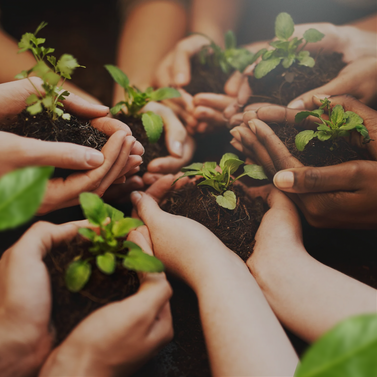 In honor of Earth Day, it's important to reflect on our daily habits and how they impact the environment. One area that often goes overlooked is our laundry routine. There are plenty of ways we can make our laundry habits more sustainable. In this article, we'll explore 5 eco-friendly laundry practices to celebrate Earth Day and make a positive impact on the planet.
 1. Choose eco-friendly laundry detergent
Step one: choosing an eco-friendly laundry detergent. Many brands of detergents contain harsh chemicals that harm the environment and your family's health. You need detergents that are biodegradable, plant-based, and free of synthetic fragrances, phosphates, and other harmful ingredients. True Products, our black and veteran owned laundry detergent company, offers eco-friendly options that are safe for the planet and gentle on your clothes. All of our products don't have caustic ingredients to keep you, your family, and our planet safe.
2. Wash with cold water
Did you know that up to 90% of the energy used by your washing machine goes toward heating the water? Use cold water! You can significantly reduce your energy usage and lower your utility bill. Plus, cold water is gentler on your clothes and can help them last longer. Saving money and the planet.
3. Line dry or use a drying rack
Another way to reduce your energy consumption is by air-drying your clothes instead of using a dryer. Hang your clothes on a clothesline or drying rack outside, or inside if you have space. Not only does this save energy, but it also helps your clothes last longer by avoiding the harsh heat of the dryer.
4. Wash full loads to save energy and water. By waiting until you have a full load of laundry before washing, you'll reduce the number of loads you do, which saves time, money, and did we mention the planet?
Washing full loads of laundry is another simple way to save energy and water.
 5. Use natural fabric softeners
Instead of using synthetic fabric softeners, try natural alternatives like our Lavendar scented Fabric Softner. This option is gentler on your clothes and the environment, smells amazing, and affordable.
Earth Day is a great opportunity to reflect on our daily habits and make positive changes for the planet. Try incorporating these eco-friendly practices and products into your laundry routine. You can reduce your environmental impact and save money on your utility bill one load at a time! Happy Earth Day.