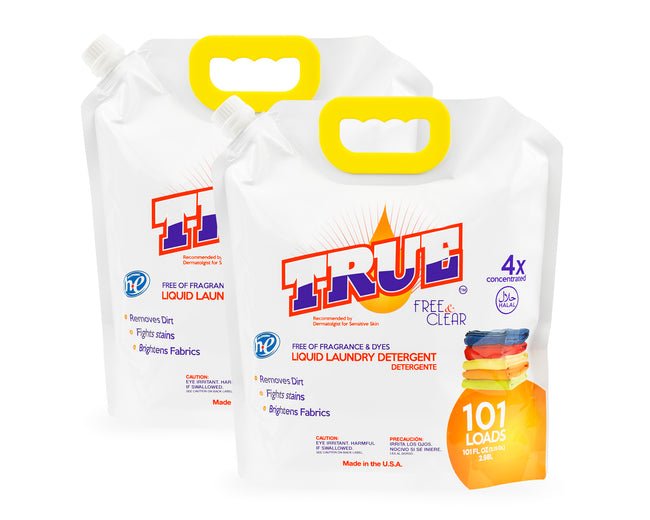 Availability:
2049 In Stock
2 smart pouches of True Free & Clear Laundry Detergent
101 load count - each smart pouch
Recommended by Dermatologist for Sensitive Skin

Free of color
Free of perfumes and fragrances. 
Not Tested on Animals
Removes Dirt, Brightens Fabric
4X Concentrated-Saves Money
Removes Sports Odor & Sweat
Contains No Animal By-Products
Biodegradable, Non-Toxic and Phosphorus-Free
Made in the USA & Veteran Owned

100%
of reviewers would recommend this product to a friend
The best
The best detergent for us!
Love the Detergent
Great detergent! Good deal!
I love this Product
I have sensitive skin and this detergent cleans my clothes without irritating my skin.
Great laundry detergent.
Great detergent. The free & clear is great on stains. I would love it if they had free & clear dryer sheets.
True Products are awesome!!
I am allergic to many foods and chemicals. This is the first detergent that does irritate my skin. I love it! I love this detergent so much I use it for my entire family now. This is an awesome product!